Paul LaCourse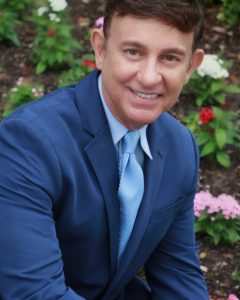 Realtor
Mobile/Text:
(850) 293-5389
Office Number:
(850) 653-3333 ext. 7012
As an experienced & committed real estate agent, Paul encourages you to please call – He answers his phone. His mission is to provide his clients with only the best, most successful experience. He is a professional real estate agent with years of diverse experience in all aspects of real estate including: Luxury Homes, First Time Home Buying, Vacation Property, REO Management, Marketing Luxury REOs, Extensive Loss Mitigation, and Short Sales.
Tools that he uses to amplify interest are: Virtual Tours, National & Local Company Website, Personal/Business Website, Social Media Outlets, Enhanced Listings, and Local Advertising.
He services many areas along the Emerald Coast of Florida. Santa Rosa Beach, 30A, Destin, Fort Walton Beach, Mary Esther, Navarre, Niceville, Crestview, Panama City, Panama City Beach, Pensacola Beach, and Gulf Breeze.
When he is not attending to his clients' needs, he enjoys motor sports, working out, & finding new places to eat. However, he can always be reached by phone, text or e-mail.
Websites:
my30alifestyle.com
paul.anchor30A.com
paul.panamacitybeachanchor.com
Offices
Emerald Coast
Panama City Beach
Pensacola
Practice Types
Commercial
Military Relocation
Residential
Vacation Rental Investment
Market Areas
30A/Santa Rosa Beach
Crestview
Destin/Miramar Beach
Fort Walton Beach
Freeport
Inlet Beach/Rosemary Beach
Niceville
Panama City Beach
ANCHOR'S THE WAY BLOG
Real estate news, trends, and investment opportunities authored by Paul LaCourse.

The health of a real estate market can be measured in multiple ways. Today, our study will be derived from two data sets: 1) the prices -median and range- and 2) the number of transactions over time. Our research bears exclusively on the beachfront houses located […]
Read More

The purpose of this article is to demonstrate that our current pricing is sustainable, and that we do not anticipate a real estate price bubble any time soon. To do so, we have researched the Median sales prices of houses located beachfront on 30A-West (from Blue […]
Read More
TESTIMONIALS
I would like to thank you from the bottom of my heart for your hard and professional work in closing the deal in Crestview.
Admittedly, we have been working together for many years and your work is always outstanding, professional, patient and kind, but in this property sale, you surpassed yourself and demonstrated amazing maneuvering abilities and exceptional professionalism. You didn't gave up until it was closed despite all its complexity.
You did things that no realtor would do and that is your greatness.
Of course, I recommend anyone who wants to buy or sell a property to work with you.
Thousand of thanks to you and for you.
You are the best!!!
Paul helped us find our dream home moving to Florida, he walked us through every step of the process and was beyond helpful. He is kind, knowledgeable and thorough and would recommend him to anyone looking to buy or sell – I know that I will be reaching out to him again in the future!
Paul is very knowledgeable of the real estate market in the Panama City Beach area. Daily he sent me information about properties new on the market. And when my search migrated from the condominium to the single family home, he continued to provide the same quality assistance. When I had questions that he was not sure of he found the answers in a timely manner. After I made an offer he provided me a list of inspector and gave invaluable assistance in understanding their reports. When there were questions, he communicated with them and worked tirelessly to ensure everything was in order prior to the closing. I would highly recommend Paul to you as a Realtor and believe you will be just as satisfied with his knowledge of real estate and professionalism as I am.
Paul Lacourse is the guy you want to help you buy property in Florida!!! I'll be brief! Mr Lacourse first and foremost is an awesome human being. Besides that he absolutely stays on task and does not quit and is the example of tenacity. I met Paul through the internet and he called me. I am a boat builder and I asked Paul to find me a property that would suit me and all of my tools and he did exactly that. The first property we looked at did not go through and Paul was just getting warmed up. Mr lacourse felt that we needed to change a couple of things that had to do with lenders. He was right! After looking at several more properties he zeroed in on the property we chose and the loan along with everything else went smoothly. When buying something like real estate we as consumers need experts like Paul Lacourse. I can say with confidence that Paul will be with you before your sale, during your sale, and after. I now consider Mr Paul Lacourse a friend. You should too.
I can see why Paul was recommended to me as absolutely one of the most knowledgeable and trusted realtors in the Gulf Coast region. Paul took great pictures, created excellent descriptions and handled the marketing and promoting of my property with great detail and professionalism. Paul explained every aspect of the offers and contracts so I could feel comfortable making a confident decision.
Paul was great to work with selling my house. He was always available for calls or he would immediately call me back. He took care of everything so I really didnt have to worry about anything. Paul knows his stuff! I definitely would recommend him!
Very knowledgeable agent and member of a well oiled team. Takes time to have coffee and discuss the sale/purchase procedures and make suggestions. Answers the phone or calls right back and answers e-mail when I need information. I highly recommend Paul LaCourse and team for sale/purchase of properties.