Employment Opportunities with a Unique Company
Founded in 1962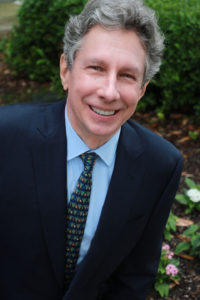 All Contacts Are with Anchor's Owner Only and Will Remain CONFIDENTIAL
Anchor has always attracted talents from multiple origins. We are proud to be a diverse company with a long-term vision of the future – your future. We work and live differently; for instance, our best employees and agents have been on all-expenses-paid company trips to Europe since 1995 – our way to say thank you, know one another better, and have fun together.
We love to welcome agents and employees with a different view of the world. If you like challenges; if you are, as one used to say, well-read; if your thinking is logical yet not devoid of creativity… Anchor is your home. If you speak, besides English, a second or third language… This is an added asset. Experience is welcome but more important than experience is attitude.
We currently have openings for a broad variety of careers – see links above and descriptions below. We can also discuss your transitioning from your existing profession to a career in real estate. If you are interested in a stable and bright future within a company that began making history when John F. Kennedy was President of the United States, Olivier would love to talk with you. All recruiting is undertaken by our broker and owner of 30+ years, Olivier Monod. Call him to inquire at (850) 899-7999 or email him at olivier@AnchorFL.com. Your request will remain totally confidential!
Active Real Estate Agents - Experienced
Pensacola – Destin – 30A – Panama City Beach – Mexico Beach – St. George Island – Tallahassee
Enjoy the best services from a traditional broker while keeping most of the commission for yourself!
Anchor has had a continuous presence in NW Florida since 1962. Back then, our area was simply known as the Red Neck Riviera; now, some of our markets compete with the world's best. Buyers flock from all over the world. In the past sixty years, some of Florida's most successful REALTORS® have called Anchor their home. Over several decades, Anchor REALTORS® have displayed a variety of talents and have come from many backgrounds: from self-made to Ph.D., from being born locally to having grown up in Africa, Asia, Europe, and South America.
What Do We Offer? Being experienced, you already know that real estate can be immensely rewarding if your broker helps you succeed. This starts by having a broker that does not compete with you. Two good reasons for this: a competing broker keeps the best leads for self… and spends less time doing his/her broker's job.
Here is an outline of what our brokerage does for our REALTORS®. Anchor's philosophy is to bring you, qualified clients, support your professional needs to the highest level, and be present for you when the going gets tough. In more details:
All leads (many of them!) and advertising (lots of it!) come for FREE and with no discounted commissions.
30 to 40 qualified Buyers' leads per month through the Boomtown® CRM.
Listing Canvassing. We create and display digital advertising campaigns for your farm area.
Listing Service. We automate the creation, display, and retargeting of digital advertising campaigns for all your listings. Banner ads include your picture, email, and phone number.
Client Base Digital Advertising. We organize and pay for regular canvassing of your past and existing clients, done with your photo, your cell phone number, and your email address.
Streaming TV Advertising Campaigns.
Broker's support and guidance by phone or video conference 7 days a week. This is one of the most valuable tools that we offer.
Personalized success plans and road maps with specific tasks and quantified goals.
Access to offices 24/7.
Anchor's membership in five MLS/REALTORS® Associations: PAR (Pensacola and surrounding areas), ECAR (30A, Destin and surrounding areas), CPAR (Panama City, Panama City Beach, and Bay County), RAFGC (St. George Island, Mexico Beach and all of the Forgotten Coast) and TBR (Tallahassee and surrounding areas).
No mandatory floor duty.
No fees whatsoever: no franchise, no desk, no office, no copy, no advertising fees.
Your commission is paid on the same day as Anchor receives the HUD and commission.
Yearly qualification for company-paid trips to Europe for two.
All the above with a high commission split!
Active Real Estate Agents - Beginners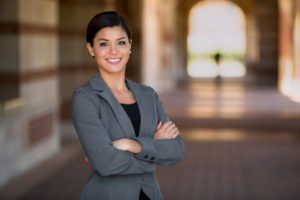 Pensacola – Destin – 30A – Panama City Beach – Mexico Beach – St. George Island – Tallahassee
Receive top training and abundant leads
We can help you get started and grow in your real estate career.
Being new to the business, you must have heard that real estate has its upsides and its downsides. Here are just a few:
Lifestyle. Clients expect your availability 7 days a week… but, on a positive note, you are free to be wherever you want and to travel. Our agents do business from anywhere around the world and on cruise ships. We also encourage teams of two, thus enabling one to be out of town while the other can show properties.
Income ($). Out of the 1.5 million REALTORS® in the U.S., many made less than minimum wage… but if you are willing to work smartly under Anchor's guidance, your income can quickly exceed $100,000 per year (more than most Florida attorneys that average between $65,000 and $130,000) and even surpass $1 million per year (which is more than most neurosurgeons; they make between $330,000 and $950,000).
Relationships. A few clients can be difficult… but the overwhelming majority will prove to be outstanding. You will meet wonderful people and make friends for life. You will greatly increase your sphere of influence.
Training. If you are new, training matters. We will train you in all aspects of your professional life: contract negotiation, residential practice, commercial practice, financial assessment of real estate investments, legal environment, and more generally, we shall share with you many of the little elements that make a big difference in your future success.
Road map. Being new, you might feel somewhat lost. This is why Olivier will work with you to establish a road map and plan specific to your talents, needs, and goals. Priceless!
Real Estate Agents Doing Referrals Only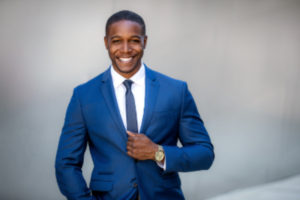 USA from Coast to Coast
Make a lot of money for little work – just keep your eyes opened and open your mouth timely
If you have a Florida real estate license, but do not wish to invest much time or money into the business… This option is for you.
Another way to dabble in real estate and make money is to activate your license with our referrals-only company, Anchor Vacation Properties Real Estate Referrals, Inc. The upsides are substantial:
No REALTORS®'s association fees and no MLS fees
Very little to no time invested
Potential for big returns through referrals to other Anchor agents and to REALTORS® in all 50 states
For example, a friend of your family intends to purchase a one-million-dollar home in Seattle, WA. You let Olivier know. We refer your family friend to a reputable brokerage in Seattle. When the transaction closes, we receive a check for 25% of the buying side of the commission. Assuming a 3% buying side, Anchor receives a check for $7,500 and you, assuming an 80% split, receive a check from Anchor for $6,000. Not bad for five minutes' worth of work!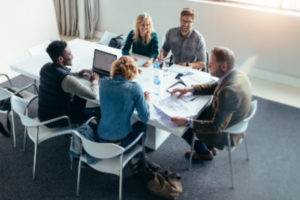 30A – Panama City Beach – St. George Island – Tallahassee
Unlimited potential if you have talent and work ethics
If you are ambitious and creative. If you have polyvalent skills. If you speak and write English properly. If your mathematical understanding and proficiency are between good and excellent. If you are more demanding of yourself than others. If you believe in leading by example. If you can sensibly speak about everything and accurately about real estate. If you are a problem solver. If you want to conquer the world… Then, we must talk!
Positions are opened in all the venues offered by a fast-growing corporation with solid ambition. Entry-level pay will be commensurate with your experience and education. Most long-term earnings will be a substantial function of your performance.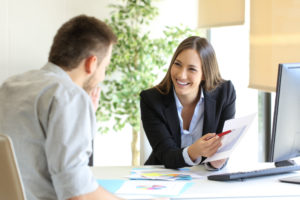 30A – Panama City Beach – St. George Island
A perfect entry-level position into the world of real estate and a fabulous company
Do you wish to be surrounded by energetic, smart, and fun people? Are you striving for a job perfectly executed? Do you think logically? Do you have a good personality? Do you know that "by" when it qualifies a schedule means "on or before" and not "sometime around"? Do you speak and write English properly? Do you wish to go far in your career – possibly become one day a REALTOR® earning $1 million or one of our top executives? Then, call Olivier!
We must add that one of our former Sales Assistants climbed our corporate ladder to study to become an attorney, passed the Florida BAR, became President of one of our subsidiaries while being legal counsel for Anchor… The American dream is alive at Anchor!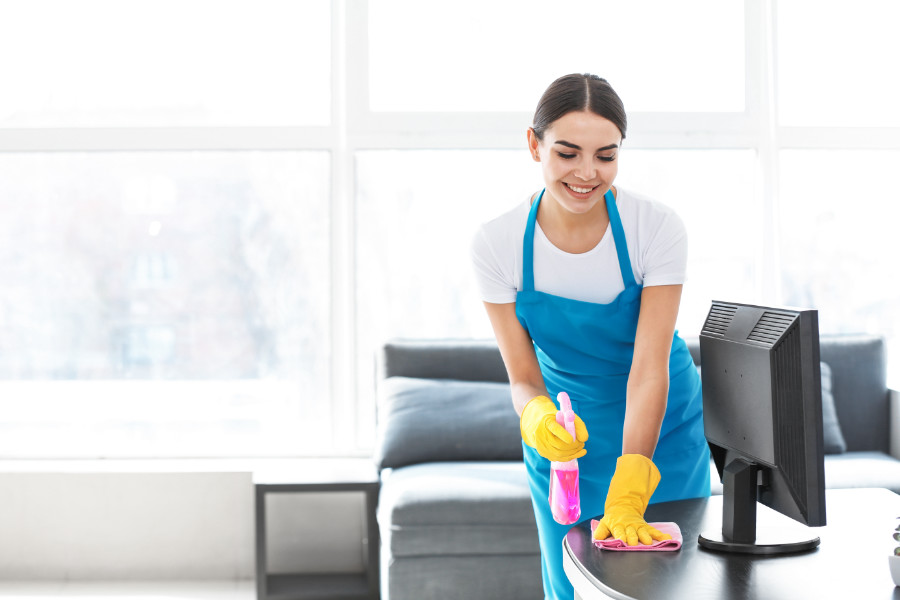 St. George Island - Apalachicola
We like to keep things tidy and value the input of conscientious janitors. Full-time positions are currently open in Franklin County. Our entry-level pay for this salaried position is $14 per hour.
St. George Island - Apalachicola
In real estate, we always need the expertise of a professional carpenter. One full-time position is available. Salary is a function of experience. Please call Olivier at (850) 899-7999.
Considering a Career in Real Estate?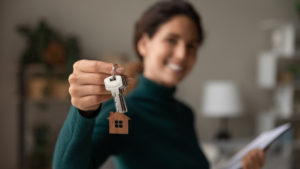 The Great Florida Northwest
You may be thinking of a change in career, or you may have a friend in real estate and have heard wonderful things about our industry, or you may simply be curious about a profession that is almost the oldest one civilization has known. Our broker Olivier will be delighted to chat with you over the telephone, Zoom you in, or meet you to discuss the pros and cons of our industry and of our company. Olivier will also be happy to share with you his opinion of your true potential in our competitive yet rewarding world of real estate. This is free and confidential. Simply contact Olivier on his mobile phone at (850) 899-7999 or email him at olivier@AnchorFL.com .