Olivier Ducimetiere-Monod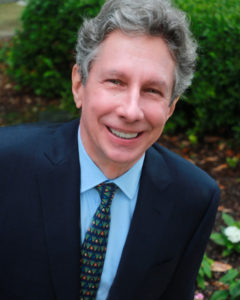 Broker/CCIM
Mobile/Text:
(850) 899-7999
Office Number:
(850) 653-3333 ext. 7010
Olivier Ducimetiere-Monod first visited the "Forgotten Coast" in 1981 and relocated permanently in 1988, joining
Anchor Realty & Mortgage Co
. as a real estate sales associate. He became
Anchor Realty & Mortgage Co
.'s broker and president in June 1990, overseeing three real estate associates and one employee in the single original office on St. George Island.
Through Olivier's vision and under his leadership, Anchor Realty & Mortgage Co. did grow to multiple offices, located along 85 miles of the "Forgotten Coast" and north to Tallahassee. With up to 80 real estate associates at the peak of the real estate boom, Anchor Realty & Mortgage Co. posted sales of $235,932,037 in 2004.
During the same years, Olivier oversaw the development of Anchor Vacation Properties, Inc.; a company that managed and rented over 400 beach houses. The Gulf County Division was sold in 2005 to Pristine Properties, Inc., and the Franklin County Division was sold in 2006 to an unrelated entity, named Anchor Vacations LLC (this last entity ended up filing Chapter 7 bankruptcy in 2008).
In 2001, Olivier earned his designation as Commercial Real Estate specialist: CCIM (see ccim.com) – a testimony to his experience, track-record and knowledge in the field of commercial real estate.
The drastic downturn in the Forgotten Coast real estate sales did force Anchor Realty & Mortgage Co. to downsize, going from eleven to three offices. Many Realtors had to find other jobs and eventually left the profession. Olivier was left with a small core of experienced veterans, whose loyalty to his leadership was only matched by their in-depth understanding of the market.
In 2010, it became obvious that a new business concept was needed. Real estate, like the rest of the world, had changed. In the 1980s, when Olivier started in the profession, sales contracts were just a few words jotted on a letter-size page; they have morphed with time to twelve legal size pages! When Olivier started, there was no Multiple Listing Service on the island; now, the listing inventory is available online for everyone to see. The number and size of offices is no longer a determining factor, but rather the ability to provide quick and professional service in the medium chosen by clients: internet, email, telephone or in-person. "Brick-and-mortar" actually weighs the company's expenses with no direct benefits to the public or the company. Outdated business models are still very present in the market place, but the new reality brought about a fresh mode of thinking as the broker of Anchor Realty of St. George Island, Inc.: only three "traditional" offices on St. George Island, in Panama City Beach and in Santa Rosa Beach provide conference and meeting facilities… The rest is done online. Clients are met where convenient to them: at the house they want to list, or at the house they want to buy!
Olivier's core business is now on St. George Island and Apalachicola.
Olivier and his team have developed or sold many planned communities, including Gramercy Plantation, a 400-acre, low density, private community, with retail and residential areas in a high-end low density planned neighborhood. Gramercy Plantation was executed carefully to preserve the character and spirit of the area through dedicating substantial acreage to conservation and common grounds. The 110 home sites are scattered on minimum one-acre sites throughout the development.
Olivier, who grew up in Paris, first visited the U.S. in 1975 on a high school graduation trip; he fell in love with our country after touring from New York to San Francisco in a Greyhound bus. He subsequently moved to Florida and became a U.S. citizen in the 1990s.
A community leader, Olivier shows a keen interest in education and culture for our children through sponsorship of the ABC school, and classical music programs for high-schoolers. Olivier and his family make their home in historic Apalachicola, in the Forgotten Coast.
Last, his fluency in French and German, in addition to English have helped many new buyers to our area…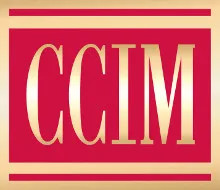 Offices
Emerald Coast
Panama City Beach
Pensacola
Port St. Joe
St. George Island
Tallahassee
Additional Languages
ANCHOR'S THE WAY BLOG
Real estate news, trends, and investment opportunities authored by Olivier Ducimetiere-Monod .

Last month, we looked at sales volume variations over time. We will now examine changes in prices and values over the past three years. We must be reminded that a decrease in Median prices does not automatically mean a decrease in value for each single condo […]
Read More