Derik Smith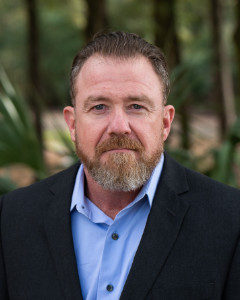 Realtor
Mobile/Text:
(910) 988-9506
Office Number:
(850) 653-3333 ext. 7048
Military Specialist Placing My Skills At Your Service
Originally hailing from Indianapolis, Indiana, I spent a fulfilling 25 years in the US Army for my first career. This journey took me to various locations, both within and beyond the continental United States. It wasn't until my retirement from active duty that my family and I decided to call Northwest Florida our permanent home.
During my active-duty years, my primary role involved counseling service members and their families on continued military service, goal setting, occupational specialty changes for personal and professional growth, as well as managing reassignments and relocations.
Post-retirement, I transitioned into a technical recruiting role in Ft. Walton Beach, supporting a military contract. While I enjoyed the dynamic pace and relationship-building aspects of recruiting, my natural inclination led me to deepen my involvement in employee relations and human resources. This shift seamlessly aligned with the skillset I had honed during my active-duty service.
Engaging in tasks such as assisting relocating employees with home and apartment searches, offering detailed information about specific areas, and providing contact details, my interest in real estate grew steadily. Join me on this journey as I share insights and experiences from my military career, recruiting adventures, and the evolving world of real estate.
Practice Types
Commercial
Military Relocation
Residential
Market Areas
30A/Santa Rosa Beach
Crestview
Defuniak Springs
Destin/Miramar Beach
Fort Walton Beach
Niceville
ANCHOR'S THE WAY BLOG
Real estate news, trends, and investment opportunities authored by Derik Smith.

The objective of this article is to attempt to correlate interest rates with some key performance indicators of the market. In other words, how do interest rates impact values, sales activity, and inventory? This approach has been dictated by an ever-increasing number of alarming news feeds […]
Read More

This article will demonstrate that (1) we are not in a bubble situation and (2) our local real estate is a strong protection against inflation. Our data was extracted from the Multiple Listing Service (MLS) of our local REALTORS® Association, ECAR. The values presented are for […]
Read More
TESTIMONIALS
We just wanted to thank you again, Derik. I'm so glad I picked you. Even though it was stressful at times, you really helped to make things easygoing. Do you drink at all? Whiskey or bourbon?