Dale Gumm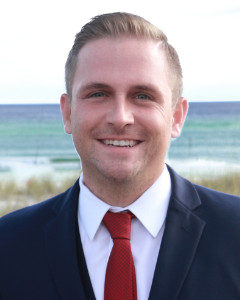 Realtor
Mobile/Text:
(270) 319-8903
Office Number:
(850) 653-3333 ext. 7030
Experience, Energy, Track record.
Hello and welcome to the beautiful Florida Panhandle! Growing up in central Kentucky, my family and I would always vacation in Panama City Beach. I knew at an early age that this is where I wanted to be due to the beach and southern hospitality. I have had the opportunity to work with buyers and sellers all along the Emerald Coast, selling in more than twenty different condominium complexes. I have utilized many forms of public advertisement to promote my listings (and me) in our extremely competitive market. Whether you are looking to sell your home, buy a retirement home, or find the ideal investment property; I would love to work with you. Ready to buy or sell, call Dale!
Offices
Emerald Coast
Panama City Beach
St. George Island
Additional Language
ANCHOR'S THE WAY BLOG
Real estate news, trends, and investment opportunities authored by Dale Gumm .

Last month, we looked at sales volume variations over time. We will now examine changes in prices and values over the past three years. We must be reminded that a decrease in Median prices does not automatically mean a decrease in value for each single condo […]
Read More