Tibor Pollak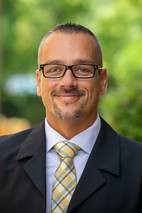 Realtor
Mobile/Text:
(850) 502-9061
Office Number:
(850) 653-3333 ext. 7006
Tibor is our "European connection". He obtained his degree in Business Enterprise in 2004 from the University of Commerce in Slovakia.
He completed an internship in the United States; during that time, he discovered the Beauty of the Emerald Coast.
Tibor lived near the 30A area for over 15 years, which makes him very knowledgeable about the area. Moreover, he worked as an Event Coordinator coordinating hundreds of events around the coast.
After graduating from University of West Florida with a computer science degree, Tibor opened his own company. It concentrates on Real Estate Production.  Their specialties are 3D immersive walkthrough virtual tours.
When he isn't glued to the computer screen, he spends time outdoors on the water, in the gym, with his lovely wife, Megan, and their first-born baby girl, Liliana.
He recently received his Florida Real Estate License and is extremely motivated, whether it be navigating the way for first timers, trying to score the best rental-income second residence or just your overall real estate desires, he knows and will do his best for your interest.
Office
Additional Languages
Practice Types
Business Brokerage
Commercial
Military Relocation
Residential
Vacation Rental Investment
Market Areas
30A/Santa Rosa Beach
Crestview
Defuniak Springs
Destin/Miramar Beach
Fort Walton Beach
Freeport
Gulf Breeze
Inlet Beach/Rosemary Beach
Milton
Navarre
Niceville
Pace
Pensacola Beach
Pensacola Metro
ANCHOR'S THE WAY BLOG
Real estate news, trends, and investment opportunities authored by Tibor Pollak .

NUMBERS ARE SHOUTING: REAL ESTATE IS HEALTHY IN DESTIN! The purpose of this article is to demonstrate that our current pricing is sustainable, and that we do not anticipate a real estate price bubble any time soon. To do so, we have researched the Median Sales […]
Read More
TESTIMONIALS
We chose Tibor as our realtor after our house did not sell at the peak of the market in 2021. Tibor had sold my mother's old mobile home so quickly during this time, my brother's house, and a piece of property that we had, so when we put the house back on the market, we went with him. Tibor was so good in coordinating showings with the rental management team and the current renters. Tibor sold the house for $100,000 more than what we asked for in 2021, and within days of listing, we had an offer with a backup offer! We couldn't be happier!
Thanks to Tibor, I was able to find my retirement home in Destin to be closer to where all my children live. He showed not only me but my family the different options in Destin. He was very acknowledgeable making sure it was what I was looking for. He was very professional any time we spoke in person and on the phone. He even went above and beyond at closing, gifting me a sweet basket full of gifts. I would recommend him for anyone looking for a home.
Tibor did an amazing job helping us on buying our house. We were in Colorado when we started looking and put the offer in on the house we closed on. He was super friendly and went way above and beyond our expectations. He showed us several house via zoom before we made and offer. It was stressful buying a house without seeing it in person but Tibor made that so much easier on us and we appreciate that so much, he also made us feel like we were the most important people knowing he had other clients. We ran into a snag on the closing because of our lender but Tibor handled it with ease and had a backup plan in place for us. If it was at all possible I would give him a 10 star review I highly recommend him to anyone buying a house off the emerald coast.
Tibor provided excellence in customer service from the start all the way until closed. Even after closing Tibor provide recommendations for various vendors in the area. We highly recommend Tibor!!
Tibor Pollak is by far the most attentive, knowledgeable Realtor we have ever worked with. Being from the desert & desiring our first beachfront property Tibor made the process seamless. He is like a magician, tell him what you want & in a short time you will have it! We purchased our piece of paradise before the property even hit the MLS! He went above & beyond! He is so professional, yet very personable, caring & patient. He even called from a ski lift while vacationing! He listened and fulfilled beyond our expectations. Working with Tibor was such a refreshing experience. We not only gained a piece of paradise at The Islander in Destin we gained a friend! We consider him & his family to be extended family. Thanks so much from the desert and the beach!
To review Tibor Pollak; now that is a project. This guy is the big dog of beach front realty in Florida. My wife and I are so happy we met him, only a year ago! We purchased our first condo at the Islander through Tibor in March of 2021 and it was an incredible experience. This was our first beach front investment and we had a lot to figure out, but we had Tibor in our court and we are very thankful that we did. He knows everything there is to know about beachfront realty. He's the best of the best with the most insight of the area. He's charming and quick witted too; we were finding ourselves going to look at property just to hang out with him, he was that personable. When it comes down to it, beachfront property comes and goes fast, and if you want a good chance of purchasing your piece of paradise, you have to have someone like Tibor on our side. We've now purchased 2 beachfront properties from him as of March 2022. Both were not even listed yet, and we believe they're the best units in the complex, and he got them for us. If you're looking for property in Destin or anywhere in Florida, he is your guy. He knows Florida and beachfront property like the back of his hand. As someone who has purchased properties before, he's the best realtor I've met by far.
From the moment my family meet Tibor, we knew he was going to be different from the other agents we had over the last year. Tibor is very knowledgeable in this market and industry, he guided us in every step of the home buying process. He was able to craft needed language in our offer letter to stay competitive in the bid process, especially in this multi bid environment. The day we found the house we wanted to make an offer on, he was on vacation with his family, however this did not stop us from viewing the property and making an offer on a five (5) bid property that was schedule to go under contact within the next two hours. We were able to get our offer submitted and eventually got accepted. His effort didn't stop there, he made the whole house buying process simple. I highly recommend Tibor as your agent as he is responsive, proactive, friendly and a good listener. He has gained a client for life and I have gained a new friend. Thank You Tibor for making our first home purchase so enjoyable in such a competitive and stressful market place.
Tibor Pollak absolutely gets it done! He has sold several properties for me. His listings are always excellent and I know that I am in good hands when I list with him. I would HIGHLY recommend using his services!!
Tibor is a great guy that I would definitely recommend to friends. Having dealt with real estate agents in the past our biggest quality we were looking for was honesty and responsiveness. You will definitely get both of those from Tibor. He works hard to get the sale done and will be completely transparent throughout the whole process. He is an overall great guy and the type of guy you want to drink a beer with.
Tibor made selling our first home as stress free as possible. He helped us every single step of the way and went above and beyond for us on multiple occasions. He is currently helping us purchase a new home and we couldn't be happier with his professionalism, responsiveness, and knowledge. We will definitely be recommending him to all of our friends and family. Thank you for everything, Tibor!