Paige Joseph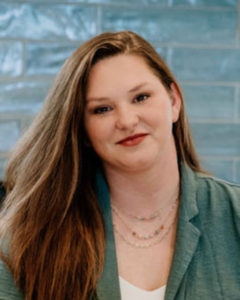 Realtor
Mobile/Text:
(850) 370-0235
Office Number:
(850) 653-3333 ext. 753
Paige is a lifelong Forgotten Coast resident. Being raised in historical Apalachicola, Paige grew up enjoying St. George Island and the Apalachicola River banks. She is the daughter of a carpenter and has grew up watching her father build homes in the plantation of St. George Island. Paige began a career in Law Enforcement right out of high school and completed an Education in Criminal Justice. Paige has chosen to begin a second career in Real Estate and has a personal experience in the purchasing of single family homes, vacant land, and construction of new homes in the local areas. She has a passion for assisting others in finding their own piece of paradise that she was blessed enough to be raised in.
Practice Types
Military Relocation
Residential
Vacation Rental Investment
Market Areas
Apalachicola
Carrabelle
Crawfordville
Eastpoint
Lanark Village
Panacea
Port St. Joe
St. George Island
ANCHOR'S THE WAY BLOG
Real estate news, trends, and investment opportunities authored by Paige Joseph.

As we resume the tradition of the Anchor's The Way newsletters, we feel indebted to, and must pay a special tribute to Katrena and Harry Plumblee whose real estate licenses were active with Anchor from 1995 until their retirement in 2014. They carved out this unique […]
Read More
TESTIMONIALS
Paige was phenomenal on our recent purchase and sale. She and her team made the process 100% easier. Any question at all that we had, she knew the answer. She is local to the area, which makes her very knowledgeable about local guidelines and regulations. If we had any possible negotiation questions/ideas, she was able to assist. She makes sure she has her customer's best interest at heart and always goes above and beyond. She will always be my go-to for real estate purchases. I cannot recommend her enough.
When I decided to look for real estate in Franklin County I was new to the area. I had many questions, and Paige answered all of them. She showed me homes and land that I was interested in. I ended up with a piece of land that suited my desires perfectly. I would recommend Paige to anyone looking to sell or buy a home. In the future if I need Real Estate services I will once again seek out Paige and her impeccable services.
Paige is one of the best realtors I've ever worked with. She's willing to hunt for all of your needs and help in any way she can. She's aggressive without being pushy. She won't stop till you are in the house you want.
Being new to the area, we knew just a few people. Paige made us feel welcome and listened attentively to what we needed for a future home. She is knowledgeable of the area and was available whenever we had questions. She's been a huge help in our relocation, and we are thankful she was our realtor and now someone we call a friend!
Ms. Moses is a gem! She navigated me through every stage of my real estate purchase. I will be in touch with her for any future endeavors. I will and have recommended her to anyone who is looking for purchase opportunities in Franklin or its surrounding Counties! I can't imagine how my experience could have been better! Thank You, Paige, for helping us turn our retirement location dream into a reality!
Words cannot describe how blessed I am to have had Paige Moses as my realtor. She was by my side from beginning to end and helped me make my dreams come true! Very impressed with her knowledge of the business. I highly recommend using her to buy, build, or sell. You will not be disappointed.