Marc Levesque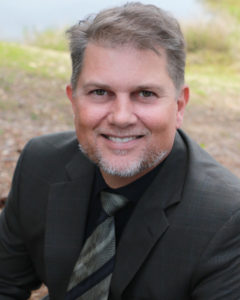 Realtor
Mobile/Text:
(850) 273-6607
Office Number:
(850) 653-3333 ext. 7000
I love living in Panama City Beach, Florida. I guess I have always been an ambassador. Every person I have a conversation with, I try to get them to visit and move here. Let me put my experience and energy to work for you.
Tech Savvy | Responsive | Knowledgeable
Tech Savvy:
20 years' experience in technology including designing enterprise networks. A great understanding of social media. Well connected with thousands of followers.
Responsive:
I pride myself on answering the phone, Email or text and being very responsive. Your purchase or preparation to sell your property are my top priority. Let me work to zero in on your target. There are more resources than the mainstream that require intellect and experience to tap.
Knowledgeable:
In addition to being a real estate agent for several years, I also have knowledge of residential and commercial systems like safety, alarm, networking, telephony. Having this knowledge allows for better evaluations of properties. For several years I have worked and overseen mechanical repair and remodeling of property.  My varied knowledge of buildings and technology make me unique in the industry.
On the commercial side, I have worked with Homeland Security, The Veteran's Administration, and Customs Border Patrol as tenants and managed operations for their maintenance.
At my site, www.pcbeach.me you can view listings and we can supercharge your search efforts or work on your listing and advertising your property.
Practice Types
Commercial
Residential
Vacation Rental Investment
Market Areas
Lynn Haven
Panama City
Panama City Beach
Southport
ANCHOR'S THE WAY BLOG
Real estate news, trends, and investment opportunities authored by Marc Levesque.

As shown in our Anchor's The Way of 2/2023, our market is stable, and we should not be concerned with a housing bubble. Those of us who purchased in Palmetto Trace prior to 2020 are now rewarded with sweet equity. Furthermore, the growth and success of […]
Read More

2022 was a unique year for real estate in Panama City Beach and for Palmetto Trace. Our subdivision (yes, I live here!) has seen a lot over the last twenty years. The St. Joe Company started this neighborhood in 2002. With underground utilities, sidewalks, and pools, […]
Read More