Justin McGee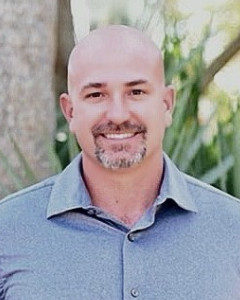 Realtor
Mobile/Text:
(850) 481-2154
Office Number:
(850) 653-3333 ext. 7072
Focus, availability, listening skills, and will to make the improbable happen – this is what you get when you hire me!
I grew up in East Tennessee, and joined the Navy in 2007 to become a Navy Diver. I have spent the last 16 years in active duty. The military brought me to Panama City Beach in 2017. I naturally fell in love with the Gulf and SCUBA diving/spearfishing in the area. It was my turn for rotation, or to make the change to civilian life; I chose civilian life to stay!
My priority is my real estate career, providing full time and dedication to my clients. In my free time, I like the outdoors. I love to go out on a boat spearfishing, or to kayak the local springs. I spend a lot of time trying to exhaust a mini Australian Shepherd named Green Bean… It's no easy mission! In the winter months, I like to go hunting and camping, nothing better than a campfire in cold weather.
Though there isn't much in common between Navy Diving and real estate, I believe that my experience in the military aids me greatly in this exciting new world of real estate. Discipline and focus are two essential qualities that I have made mine while serving our country. In my years in the Navy, I have learned to maintain a positive attitude and to keep moving forward to achieve my goals regardless of outside interference or obstacles. We learned to complete the mission with inadequate support or materials, and we learned to get comfortable with being uncomfortable.
When given the chance, no one will work harder to turn your goals into a reality. I can't wait to begin this journey with you.
Practice Types
Military Relocation
Residential
Vacation Rental Investment
Market Areas
30A/Santa Rosa Beach
Callaway
Chipley
Lynn Haven
Marianna
Panama City
Panama City Beach
Southport
ANCHOR'S THE WAY BLOG
Real estate news, trends, and investment opportunities authored by Justin McGee.

NUMBERS ARE SHOUTING: REAL ESTATE IS HEALTHY! We hear that the real estate market is set up to crash. With only a quick glance around, this information seems iron-clad. Though, if we do a little digging over the past twenty years, we see a completely different […]
Read More