Marc Levesque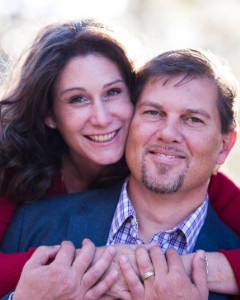 Realtor
Mobile/Text:
(850) 238-5779
Office Number:
(850) 653-3333 ext. 700
When Marc moved to Panama City Beach (PCB) in 2005, he had never even visited the area. His wife of 20 years, Susan, had an opportunity in property management so, the family moved to PCB.  Susan is still in property management. She manages multiple properties including the VA Outpatient Clinic West, Homeland Security and U.S. Customs and Border Protection.
Soon thereafter, Marc was hired as a network administrator for Comcast. Eventually, Comcast consolidated locations and closed the Panama City Call Center, eliminating all positions. The next day Marc was offered a position as Computer Operations Manager at Bookit.com and then into a Network Administrator role. During that time, he designed and managed the call center's VOIP (Voice Over Internet Protocol) Phone system, Email and server room for the site containing more than 35 different servers. After some larger enterprise projects, such as virtualizing all those servers into one, Marc decided he wanted to work with property, investments and people.
"I love living in Panama City Beach. I guess I have always been an ambassador — even before I joined the great Panama City Beach Chamber Ambassadors group". Every person I have a conversation with, I try to get them to visit and move here. I live in Palmetto Trace across from Pier Park.  I love the free summer concerts in Aaron Bessant Park and the fact I can just drive my golf cart not just there but also through Frank Brown Park and all the surrounding shopping centers. The best yet is getting to the beach!
Marc was also Operations Manager for TropicPC Property Management. Marc worked with Susan, his wife, and gained valuable experience helping to oversee the buildouts of complex government facilities. He also enjoyed managing building systems, from HVAC controls to surveillance. The Ambassador feeling was always there, being very personable, he decided that real estate was where he needed to be.
Marc joined Anchor Realty Florida and it looks like it was the right decision; Marc had his first deal under contract in his first week. Anchor Realty Florida operates on the coast from St. George Island to Ft Walton; thus, placing Marc directly in the center where he needs to be. He has taken to the marketing and meeting people in unique ways.
With his unique skillset and abilities, Marc has already proven himself a significant asset to the Anchor Team.
If you look Marc up on Facebook, you will see he is a very busy man. He has an even bigger following on LinkedIn.
Marc Levesque is one Realtor® to watch. He is well known locally, and people expect him to do great things like he has everywhere he has been already…
Practice Types
Commercial
Residential
Vacation Rental Investment
Market Areas
Lynn Haven
Panama City
Panama City Beach
Southport