Amie Boulineau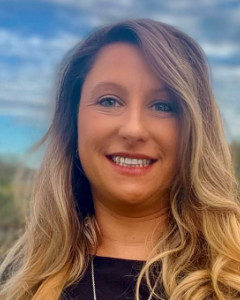 Realtor
Mobile/Text:
(850) 320-3892
Office Number:
(850) 653-3333 ext. 777
Amie grew up on the Gulf Coast just south of Tallahassee, and began calling Tallahassee home after moving to Southwood in 2009. In 2016, she purchased her dream home in the far Northeast area of Tallahassee. This home is where she was able to raise her now two adult sons. She has worked in the legal field for 18 years and has honed her skills in client relationships, time management, and organization. All of these skills have shown her that a career in real estate is her next big move.
Amie's desire to pursue a real estate career is rooted in her own home purchasing experience. Her wish is that she is able to provide that same level of direction, professionalism, expertise, and peace of mind to her perspective buyers and sellers.
Exploring nature and traveling are Amie's happy places. Strolling on the Gulf Coast beaches, boating the clear waters of North Florida, riding buggies in the Apalachicola National Forest, camping in the RV at music festivals, traveling to cities she has never been to before, and finding local restaurants all are things that Amie enjoys.
She can't wait to help you find your very special piece of paradise…
Market Areas
St. Marks
Tallahassee Metro