Valerie Simmons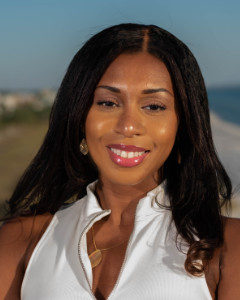 Realtor
Mobile/Text:
(850) 296-9094
Office Number:
(850) 653-3333 ext. 7069
Valerie is a residential and commercial Anchor Realty agent serving the Emerald Coast and Panama City areas. She loves analyzing number patterns and bringing forth the desires of her customers. From stacked washer dryers to that extra steam room, your dream home is Valerie's new mission.
Having been raised in a military family, Valerie is no stranger to moving to a new city or country and finding the best piece of land to call home. In 2004, Panama City became that land for her as she began her lovely acquaintance with the sugar white sands and stunning emerald beaches. She completed high school in Bay County and grew to know many of the local families and businesses.
Valerie graduated from the University of Florida with a Bachelor of Science in Chemical Engineering and spent the next six years employed as a chemist in West Palm Beach Florida. It was in Palm Beach that she fell in love with elegant architectural design and luxury. Valerie purchased her own home here and remodeled it to exhibit this same style of the city. She sold this property and returned back to her first love, Panama City, where she is helping others to close the deal on their new homes.
She attends and serves at Lighthouse Church and loves to dominate in her beach volleyball small group. When she is not spending time helping dreams come true, she also enjoys tutoring local students in mathematics.
Offices
Emerald Coast
Panama City Beach
Practice Types
Commercial
Military Relocation
Residential
Vacation Rental Investment
Market Areas
30A/Santa Rosa Beach
Destin/Miramar Beach
Fort Walton Beach
Inlet Beach/Rosemary Beach
Watersound Origins