Sandy Mitchem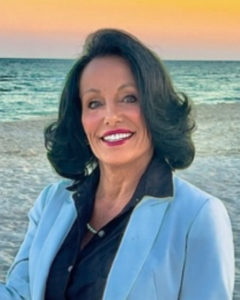 Realtor
Mobile/Text:
(850) 899-2177
Office Number:
(850) 653-3333 ext. 7114
Sandy Mitchem is a highly experienced realtor with over 20 years of expertise in the Franklin County area. Specializing in helping individuals and families find their dream homes or investment properties, Sandy is dedicated to providing exceptional service and guidance throughout the entire buying process.
With an in-depth knowledge of the local real estate market, Sandy has successfully assisted numerous clients in finding the perfect home or land investment to suit their needs. Her commitment to understanding her clients' preferences and priorities allows her to deliver personalized solutions and ensure complete satisfaction.
Throughout her career, Sandy has built a reputation for her professionalism, integrity, and strong negotiation skills. She understands the importance of effective communication and strives to keep her clients informed and empowered throughout every step of the transaction.
In addition to her real estate expertise, Sandy is actively involved in the community and stays up-to-date with the latest market trends and developments. She continuously seeks opportunities for professional growth and education to provide her clients with the most accurate and relevant information.
When not assisting clients, Sandy enjoys spending time with her family and exploring the beautiful landscapes of Franklin County. She is passionate about helping others achieve their real estate goals and looks forward to assisting you in finding your dream home or investment property.
If you are looking to buy or sell a property in Franklin County, Sandy Mitchem is the realtor you can trust. Contact her today to discuss your real estate needs and start your journey towards finding the perfect home or investment opportunity. Come visit or stay for a lifetime with Sandy as your neighbor.