Robert LaMontagne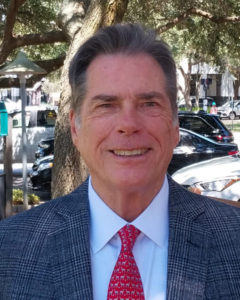 Realtor
Mobile/Text:
(850) 449-5433
Office Number:
(850) 653-3333 ext. 7110
As a successful entrepreneur in the sale of industrial equipment for many years, I always had a strong interest in the real estate sector. Now, I want to transform this compelling desire in real estate into a new career. I am confident my 40 years´ sales experience, my business knowledge, and acquired skills will assist to deliver professional, friendly and consistent service all the time.
PROFESSIONAL OVERVIEW
International heavy industrial process equipment USA Entrepreneur, with over 40 years´ experience in successfully creating a group of companies to represent and distribute USA principal process equipment manufacturers in Mexico. Adept in bilingual negotiating multi-million dollar contracts for sales and repairs/reconditioning of major and critical components and parts operating in Latin American steel, mining, and oil & gas industries.
Office
Additional Language