Rick Owens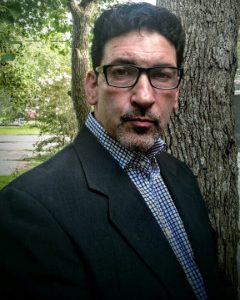 Lic. Salesperson
Mobile/Text:
(850) 832-7645
Office Number:
(850) 653-3333 ext. 7025
Rick is an Alabama native, who made Panama City Beach his home in January of 2016. He is married. He has 3 children and 6 grandchildren.
Rick is an 8-year veteran serving in the U.S. Navy's ELITE Submarine Service. He has a diverse background to include mechanical, electrical, physical security and management. In 2002, he received his BS Degree in Psychology with a minor in Criminal Justice and has experience in military, Federal, and civilian police affairs with a strong background in data collection and analysis. During his law enforcement career, he served as a police officer at the U.S. Pentagon.
Rick recently received his Florida Real Estate License and is motivated to meet all of your residential, commercial and industrial real estate needs. With an energy second to none and the ambition to succeed in this new field, Rick looks forward to being your REALTOR of choice!
Licensed with Anchor Vacation Properties Real Estate Referrals, Inc.