Richard Burns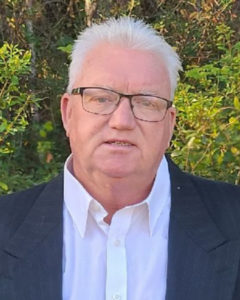 Realtor
Mobile/Text:
(850) 258-2123
Office Number:
(850) 653-3333 ext. 704
Hello, my name is Richard Burns. My friends know me as "Burnsy". I was born and grew up north of Boston, Massachusetts. I first arrived in the Florida Panhandle in 1982, while stationed at Tyndall Air Force Base. I discovered then the most beautiful beaches I had ever seen – and my opinion still stands! After the U.S. Air Force, I moved back to Boston and worked for Northwest Airlines for almost twenty years until being furloughed after the tragic events of September 11, 2001. My wife Paula, our daughter Kelsi, and I moved permanently to Panama City Beach in 2004.
I have been a REALTOR® in the PCB area since 2017 and enjoyed assisting clients acquire and sell their dream homes and investment properties. Most of my practice has focused on single-family homes. My heartfelt goal has been to help families find that perfect home in this pristine area of the world – whether it is a permanent residence or an income-producing investment. Call, text or email me. I'll be delighted to assist you in your real estate needs!