Natalie Kessler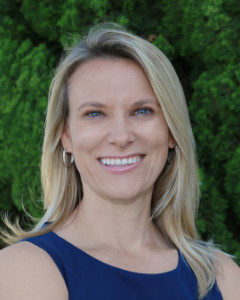 Realtor/Business Broker
Mobile/Text:
(850) 532-0075
Office Number:
(850) 653-3333 ext. 7070
Natalie specializes in Business Brokerage and Commercial Real Estate. In short, if you are thinking of retiring, whether you own a small retail store or a much larger company, Natalie is your point of contact.
Having purchased an outdoor advertising company in the Emerald Coast, Natalie moved to NW Florida from Ohio in 2013. After successfully growing and operating the business for 7 years, she had the opportunity to sell her company in 2020. The purchase and sale of this company is what sparked Natalie's interest in business brokerage. In addition to being a Business Broker, Natalie manages real estate leases for her family's Ohio outdoor advertising company. Prior to her work in the billboard industry, Natalie worked in the advertising and media industry, including newspaper, direct mail, and digital marketing.
Natalie graduated from the University of Dayton with a degree in Marketing. She later went on to obtain her MBA. She is an Accredited Business Intermediary (ABI) through the American Business Brokers Association, and is a member of the Emerald Coast Association of Realtors (ECAR).
Natalie lives in Panama City Beach and is a mentor with the Bay District Schools in the Elevate Bay Mentoring program. She also volunteers with the Gulf Coast LGBTQ Center, Inc.. In her spare time, she enjoys spending time with her family, friends, and Golden Retriever!
If you are interested in selling your business, obtaining a valuation of your business, or purchasing a business please contact Natalie at Natalie@AnchorFL.com.
Practice Types
Business Brokerage
Commercial
Market Areas
30A/Santa Rosa Beach
Callaway
Destin/Miramar Beach
Inlet Beach/Rosemary Beach
Lynn Haven
Panama City
Panama City Beach
Southport