Michaela McGill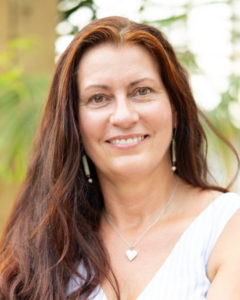 Realtor
Mobile/Text:
(850) 822-4563
Office Number:
(850) 653-3333 ext. 7101
Known for my exceptional dedication, attention to detail, and unwavering commitment to my clients, I bring a unique blend of passion, creativity, experience, and personalized service to every real estate dream. I understand that buying, selling, or building a home or investing in real estate is not merely a financial transaction but also an emotional journey filled with dreams and risks. As such, I approach each client's needs with a deep sense of empathy and a genuine desire to turn their vision into reality.
I live and play on Florida's Emerald Coast. Santa Rosa Beach and Scenic 30A have stolen my heart many years ago. When I am not busy helping my clients realize their dreams, you can find me walking on the beach, on the water on my paddle board, at a local restaurant enjoying the live music of our many talented musicians, or volunteering for Friends of South Walton Sea Turtles and the Choctawhatchee Basin Alliance helping protect our amazing natural wonders.
My knowledge of the local area and involvement in the community enable me to offer valuable insights and guidance to my clients. I possess an innate ability to identify potential opportunities and recognize hidden gems in the market, ensuring that my clients find the opportunities they are looking for. Whether it's a beachfront property with panoramic ocean views, a secluded haven surrounded by lush greenery, or an investment property, my knowledge of the Emerald Coast is something my clients can count on.
If you don't already call this area home, I imagine that you will soon and I would love to be part of that journey.
Office
Additional Languages