Dr. Kam Ashabranner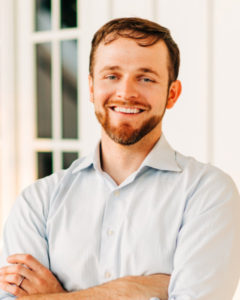 Realtor
Mobile/Text:
(850) 227-6494
Office Number:
(850) 653-3333 ext. 7071
Dr. Kam Ashabranner is local to Port St. Joe and attended school there during his younger years. Kam and his father roofed many of the homes that stand today on Cape San Blas while he was only a teen. Kam has spent a decade in education, received his terminal degree and coached basketball at the local high school. Additionally, Kam coached basketball at the collegiate level and did training work in Los Angeles, California with NBA athletes. He and his wife decided to shift gears and pursue a professional career in real estate; serving those who wish to live permanently in the area, as well as those who are opting for second home and investment properties. Kam and his wife have three small boys and are motivated to help you bring your home owning dreams to fruition.
Kam is ambitious, detail oriented, competitive, and loyal. He is a family man who has a servant heart and would love the opportunity to help you meet your goals and achieve your dreams.
You may find Kam and his family getting ice cream at his sisters' shop, Sugar Shack, walking their golden retriever, playing together at WindMark beach, doing photography, or shopping along Reid Avenue.
Offices
Panama City Beach
Port St. Joe
TESTIMONIALS
Professional and very responsive. I definitely would use her again. Carla was awesome. Her and her husband did wonderful photos and drone footage for my home. She was very responsive. If I texted or called her she had an answer and or guidance for me. Personally, I think it was a great experience.  I greatly appreciate her and also her being patient with me as I was going thru some very stressful things in my life. She helped keep the home sale process on track.
Beyond our expectations! Carla went above and beyond to work through many difficult circumstances during our buying process. It's not always easy to negotiate between buyer and seller and often can be a deal breaker. But she made the process easy and we felt we were represented well!
Shining Star. I think Carla is the best – always going and doing the extras it take to make buying or selling smooth for us. With a great personality. Thank You.
Carla was a pleasure to work with! I am so happy we had Carla during our home buying process in Port St. Joe. She was very knowledgeable about the area as well as the rental market which was crucial as we were purchasing an investment property. We would highly recommend Carla to our friends and family!