Judy Fernandez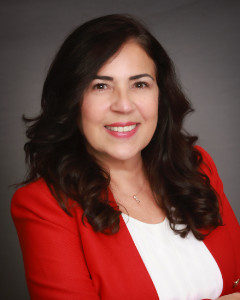 Realtor
Mobile/Text:
(850) 378-7500
Office Number:
(850) 653-3333 ext. 7052
With a passion for service, Judy Fernandez is ready to help with your home buying and selling needs. She is a diligent Realtor® who exemplifies integrity, credibility and commitment. Recognizing the trust her clients place in her, she strives to exceed their expectations. Along with her extensive marketing experience and careful attention to detail, she aims to deliver the highest possible value to every client. Whether Judy is expertly staging a home for sale or conducting showings, she delivers outstanding client service every single time. She is proud to be affiliated with Anchor Realty Florida who boasts over 60 years of successful experience!
The beauty of the Emerald Coast drew Judy and her husband of 27 years to the glorious Panhandle. Since 1998, this region has been her second home and now it is her primary residence. She enjoys spending time with family and friends, cooking internationally, and taking walks on the Gulf's white sandy beaches.
If you are thinking about buying or selling, Judy would love to help you with your real estate journey. (850) 378-7500.
Office
Additional Language
Practice Types
Business Brokerage
Commercial
Military Relocation
Residential
Vacation Rental Investment
Market Areas
Gulf Breeze
Milton
Pace
Pensacola Beach
Pensacola Metro
Perdido Key
TESTIMONIALS
Judy is so amazing! We had to get our house sold ASAP to relocate for work. She helped us get it listed and sold in 3 days! I'm so glad I found her – she was a true answer to prayer. She is very responsive and professional and made sure we had everything we needed even before we needed it. One thing I especially appreciated was her excellent communication skills and continual follow-up; and all she did to help ease the stress of moving and selling. I've worked with plenty of realtors and she really is the best. We are forever grateful to Judy!
Judy is the absolute best realtor you can find! She's personable, attentive, and extremely resourceful. There were multiple times she amazed us with pushing things through to get our house sold. We went under contract 3 days after listing! If you're trying to decide on a realtor to use, don't delay any longer. Call Judy now!
Judy is 5 star all of the way. Every problem that came up, she had a solution for. My deal would not have happened without her expertise.
Judy Fernandez was amazing in every way. We are a military family who had to moved from overseas to the USA and she made our house hunting look easy. She was always available and ensured that all of our needs were met. We highly recommend her services to anyone looking for their future home.
I worked with Judy Fernandez to purchase a house on extremely short notice. Judy was extremely thoughtful and always kept my best interest in mind when showing potential houses. She was always available to get ahold of, for any questions or concerns I had. I appreciate the effort she put forth and how she went above and beyond to help me make my house into a home. I highly recommend working with Judy, especially if you happen to be military.
Judy Fernandez is an exceptional Realtor! I could not be happier with our entire experience. She is a professional and thoughtful realtor who was on top of all matters. She guided me from the showing all the way to closing! She negotiated an incredible deal for me and I closed in just over a month. Highly recommend Judy Fernandez for all real estate needs!
Judy is a true professional. She has such a great spirit and always works hard with her clients to make sure that they get the best service possible. I have worked with several clients that Judy works with and everyone of them are happy with the way that she helps her clients find the perfect home for them. Judy is quick to respond and happy to go the extra mile.
Judy was a pleasure to work with during the purchase of her client's new home. She was very responsive to emails and phone calls. I look forward to working with her again in the future.
Judy Fernandez was my realtor and she made our house hunting very enjoyable, we found our home and it was stress free. Judy is with us every step of the way and she became part of our family by the way she goes through everything with us. Thank you Judy.
Judy is absolutely amazing to work with. She really listens to her clients wants and needs and goes above and beyond to make sure they get into the home of their dreams. Judy made herself available and was so quick to reply to my texts, calls, and emails. She was a huge team player and helped come up with strategy and game plan so our buyer was picked over the other offers on the table. Having a trusting relationship with an agent is so important for a lender and I was so utterly pleased with communication and transparency. We closed for our Veteran Borrower earlier than the contract close date making all parties incredibly happy. I cannot wait to work with her again!!