Joshua Dooley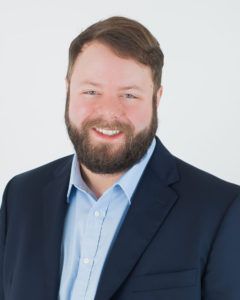 Realtor
Mobile/Text:
(850) 370-6857
Office Number:
(850) 653-3333 ext. 7120
Northwest Florida is unlike anywhere else, and I believe its character leaves an impression on all those who invest time here. I've often thought of this growing up as native of my small hometown of Apalachicola where I was born and raised. We played along the banks of the river, the streets of our little city, sand dunes and beaches of the Gulf. My family owned and operated the Gulfside IGA for 30 plus years. I worked as management and Store Director by the time I was 22. This experience taught me many lessons, and what the true fabric of a community is made of.
It's the people. That is my passion and promise as your realtor that not only will I introduce you to the beauty of this area, but the fabric of the community you choose to join. I will work diligently to provide the best possible outcome. Licensed in 2018 to chase my passions. I have great experience in residential, commercial and investment. I've regularly been a top monthly producer and I specialize in paying attention to your needs. Both during and after the last document is signed and we've left the table. My commitment is to do an excellent job and building a relationship that last while keeping you informed for the future.
On my days off you'll often find me in a crowd of locals with something cold to drink swapping stories or hiking along a trail or coastline here in Northwest Florida. I also spend time with my daughter and love the experience of being a dad. I attend many of the local events, thrift and love reading to keep myself informed of all the latest changes and news. I'm a total foodie too and enjoy exchanging recommendations.
So come on in and let's invest in your future here in the beautiful Northwest Florida and Forgotten Coast region.