John Nicholson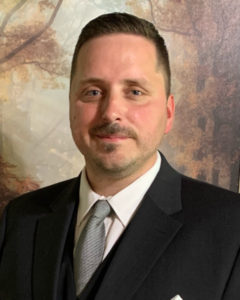 Realtor
Mobile/Text:
(920) 240-9533
Office Number:
(850) 653-3333 ext. 7097
Elevating Real Estate Dreams with a Passion for Aviation and Craftsmanship

Welcome to the world of real estate, where I bring a unique blend of passion, skills, and dedication to help you soar in your property journey. I'm John Nicholson, your licensed real estate professional, born and raised in the Chicagoland area with a love for airplanes, cars, and the art of craftsmanship.
About Me:
Growing up fascinated with airplanes and cars, I embarked on a journey to the skies during college, obtaining my Commercial Pilot's License in single and multi-engine aircraft, along with an Instrument Rating. My adventurous spirit led me to discover the beauty of the Southern Alabama countryside, where my wife and I now reside on a charming 15-acre farm.
A Passion for Craftsmanship:
Beyond the skies, my creativity finds expression through woodworking. With an innate talent for craftsmanship, I am always immersed in exciting projects, each one crafted with precision and passion. This keen eye for detail and knowledge of construction styles enables me to understand the unique qualities of properties, unlocking their true potential for my clients.
The Real Estate Path:
My background in property renovation has instilled in me a deep appreciation for the value of a home and the joy it brings to its inhabitants. I approach each transaction with enthusiasm, personalized attention, and determination to achieve your real estate dreams.
Avid Hunter, Family Man:
When not exploring the world of real estate, you'll likely find me in the great outdoors, indulging in my passion for hunting and enjoying the beauty of nature. As a family man, I understand the importance of finding the perfect place to call home, and I am committed to helping you discover the ideal property that fits your lifestyle and aspirations.
Why Choose Me:
✓ Unique Insights: My background in aviation, construction, and craftsmanship grants me a distinctive perspective in the real estate market, allowing me to identify hidden gems for my clients.
✓ Personalized Approach: Your goals are at the heart of everything I do, and I take the time to understand your needs, ensuring a seamless and tailored experience.
Come Fly with Me:
Whether you're buying, selling, or investing, I'm ready to be your trusted partner in your real estate journey. Let's soar to new heights together, finding your dream property or unlocking the full potential of your current home.
Let's make your real estate dreams take flight!