Joe Rohne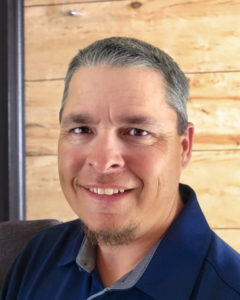 Realtor
Mobile/Text:
(636) 236-2191
Office Number:
(850) 653-3333 ext. 7008
A veteran investor ready to lead you!
Joe comes from an entrepreneurial background, owning multiple businesses in the St. Louis area. After a 15-year corporate career, Joe dove into owning and operating a Pre-school, lawn and landscape business, selling and owning real estate. He currently owns, operates, and co-hosts vacation rentals in the Panama City Beach, FL and Branson, MO areas.
Thanks to his field-acquiring knowledge, Joe specializes in helping other real estate investors find, analyze, and purchase short-term rentals that are on- and off-market. Anchor's strong understanding of the investment components (CAP Rates, IRR, etc.) compounds clients' ability to make the right choices. As an owner and operator of multiple vacation rentals, Joe has the understanding of what makes a short-term rental a good investment, not only from a real estate perspective, but for the decor and amenities needed to attract and retain great guests. Joe also offers to teach and train every aspiring real estate investor on how to self-manage and select the right person to help them run their new investment.
Joe and his wife have been happily married for over 20 years; they have 2 daughters. One will be attending the University of Missouri and the other still has a few more years of high school. Joe and his family spend their free time going to sporting events, traveling, and doing everything they can together.
Practice Type
Vacation Rental Investment
Market Areas
30A/Santa Rosa Beach
Destin/Miramar Beach
Fort Walton Beach
Panama City
Panama City Beach