Jackie Etheridge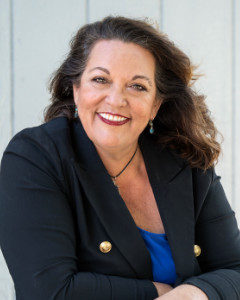 Realtor
Mobile/Text:
(850) 653-5904
Office Number:
(850) 653-3333 ext. 7045
Jackie is here for you with local knowledge, experience, and the will to make you happy! Jackie has been a resident of Franklin County, Florida for over 35 years. Traveling from Kentucky where she grew up, she found "her toes" stuck in the sand on the beautiful beaches of St. George Island. She and her husband of 35 years, Sidney, live in Apalachicola. They have 4 children and 5 beautiful grandchildren.  She has worked in the hospitality business for all these years, fifteen of those at The Owl Café and Tap Room in Apalachicola, as a server/bartender and a general co-manager.
"As a manager, I found what I enjoyed most: the one-on-one customer service and personal attention to the visitors and locals in our little town in Paradise. I have made lifelong friends with travelers and transplants from all over the world, landing across the bar and looking for a cold beverage or a bite to eat. I shared with them what we love about our county and the Gulf Coast, answering their questions and steering them in the right direction to accommodate their wants and needs. It has been a joy seeing them each year, returning to "their little secret spot", either with their growing family, or the "transplants" hiding away on the beach, tucked along the river "Goin' Fishin'" or working In their beautiful little gardens in the historic district. Just another reason why Franklin County is so unique.
Deciding that a change was in order but not wanting to leave the customer service industry, Jackie turned her attention to real estate. "I am so excited to bring my knowledge of the Forgotten Coast and local expertise in guiding you through the attention to the details and personal relationships needed to sell your home or find your "secret little spot in paradise" along the Forgotten Coast. With the support of family, friends, bosses, customers, and realtors in the business, I received my Real Estate Associates license on the last day of the year of 2019 and I haven't looked back! I have several return clients already and have made lifelong friends over the last three years. Excited for what the future holds, I am so excited to continue this journey with my mentor and best friend of thirty plus years, Charlotte Schneider, by my side working for Anchor Realty Florida and bringing to the table a work ethic, experience, and knowledge second to none. Try us, we will walk you to the closing table!
Practice Types
Commercial
Military Relocation
Residential
Vacation Rental Investment
Market Areas
Apalachicola
Cape San Blas
Carrabelle
Eastpoint
Lanark Village
Mexico Beach
Port St. Joe
St. George Island
TESTIMONIALS
Selling my property at Cape San Blas was a devastating thought for me. Jackie was so very supportive and helpful. She got a great price that was fair to me and the buyer. The whole process was easier because her knowledge and experience. There could not have been a better person to work with! I would certainly recommend her and Anchor Realty to others looking to sell or buy. Thanks so much for working with me!
I have nothing but the highest regard for Charlotte and Jackie, two of the most amazing Realtors ever! Their due diligence and professionalism, coupled with a delightful sense of humor, kept me from buying a nightmare and finding the home of my dreams. It's an amazing thing to buy a home in the time of Covid- in a place you've never been, using Zoom and DocuSign to make a life changing purchase. I literally could not have done it without them and cannot imagine working with anyone else!
We recently purchased a home in Eastpoint Florida with the gracious assistance of Jackie Etheridge and Charlotte Schneider. We are retirees and in our lifetime have purchased several homes. Without hesitation I with great pleasure want to recommend these two sales agents. They go above and beyond 'the call of duty'. Their expertise and knowledge of real estate is impressive and exceptional. They made the process of home buying a dream come true for us. In such a busy hurry scurry world in which we live they made it a pleasure to move. This doesn't happen every day. Thank you Anchor Realty for having these two warm and wonderful agents available to us and this glorious community. We feel they have become a part of our family.
We found our agents Jackie Ethridge and Charlotte Schneider via the Anchor website. We had limited time, and were in from out of town, they literally braved the outer bands of hurricane Sally to help us look at homes. We looked at St. George, the Cape, Port St. Joe, and Mexico Beach in the pouring rain. They are so knowledgeable, professional and totally honest. They also made us feel at home immediately. We truly never thought we would find something, but they were so dedicated to our needs that they made the impossible possible! I can't say enough about how wonderful they both were, and how they went above and beyond in every way. We have had many relators and real estate deals and and Jackie and Charlotte are the best we have ever had! We are now happily beach home owners.
We were looking for our place in the sun and sand, searching from the coast of Texas all the way to North Carolina. The forgotten coast seemed to have everything we were looking for. After a bad experience with another realtor, we found Jackie and Charlotte. After the first conversation with Jackie, we knew we had found the right person. She was always positive, energetic, fun with down home charm. Jackie and Charlotte love their little piece of heaven, the forgotten coast, and it comes through loud and clear whenever every time they talk about it. We found not only a realtor to help us search for what we wanted, but in the end a friend. Jackie and Charlotte worked tirelessly to show us all of the properties and were very honest in their appraisal of the homes we were looking at. With their help and dedication, they helped us find exactly the home that we were looking for. We can't wait to get back and see them again when we return to our place in the sun and sand. I would highly recommend Jackie and Charlotte if you want to see what this area has to offer from warm, caring individuals and the special attention that they provide.
Jackie Etheridge absolutely exceeded our expectations as we purchased our beach home. In a hot, highly competitive market, she hustled for us to make sure we did not miss out on a single opportunity. Our purchase process was a challenging one, with unexpected twists and hoops to jump through, and she helped us handle it all, as we are out of state. I can honestly say that if it weren't for Jackie we would not have found and purchased the piece of paradise we now own. She went above and beyond for us and I'd give her way more than five stars!