Greg Robertson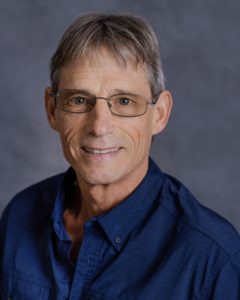 Realtor
Mobile/Text:
(660) 349-6509
Office Number:
(850) 653-3333 ext. 7026
For over 25 years, I have worked closely with the real estate world as an Environmental Scientist in Missouri, both on the pollution prevention and contamination cleanup side of real property issues. This technical knowledge enables me to look at real estate differently and more proactively.
My training and experience have taught me to think rationally, identify and resolve problems. Applying these skills as a licensed real estate professional has enhanced the process of selecting the property most fitting your needs and taste.
My wife and I relocated from northern Missouri to the PCB area in February 2018 to establish new roots in the warm sandy environment. I have been practicing relentlessly since I obtained my Florida real estate license in 2018. My special farming area is eastern Panama City Beach.
Besides my children and grandchildren, I enjoy various outdoor activities, including biking, diving, swimming, kayaking, paddleboarding, fishing, and just "beachin' it" … All the things that make this such a wonderful place to live, work and PLAY! We also actively volunteer with Keep PCB Beautiful and have adopted our local beach access for litter pickup.
For balance and peace of mind, I have maintained an avid yoga practice for almost 20 years, volunteering to lead yoga sessions at various locations in the area. The word yoga means the union of body, mind, and spirit. Let me help you find your place of Zen; here at the "World's Most Beautiful Beaches"!
Practice Types
Residential
Vacation Rental Investment
Market Areas
Panama City
Panama City Beach