Debbie Byrd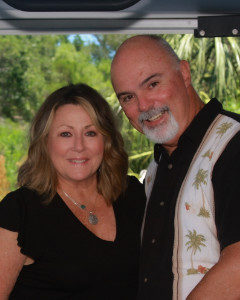 Realtor
Mobile/Text:
(850) 264-8522
Office Number:
(850) 653-3333 ext. 736
Debbie Byrd has over 25 years as a Real Estate Sales Associate in the Florida Big Bend market. Born and raised in Tallahassee, Debbie has deep roots in the area known as the Forgotten Coast. She grew up here, spending summers walking the beach, crabbing, fishing, and riding dunes that were as tall as some of the houses are now.
After raising three children, Debbie and her husband Alan decided to move to their family condo on the west end of Panama City Beach only to be overwhelmed by the congestion. They decided to sell it after forty years of ownership and many family memories. Yearning for a simpler, low-key lifestyle, Debbie remembered the quiet beauty of Saint George Island and the Forgotten Coast. They chose to make a lifestyle change that has brought them a more fulfilling and peaceful existence.
As your real estate associate, Debbie will provide you with day-to-day knowledge of the local market. That, combined with her impeccable people skills, will help make your dream a reality. Debbie can help you find your own piece of Florida's Forgotten Coast.
Practice Types
Residential
Vacation Rental Investment
ANCHOR'S THE WAY BLOG
Real estate news, trends, and investment opportunities authored by Debbie Byrd.

In our first report, we wanted to separate fact from all the hype and doomsday proselytizing we've been hearing to truly reveal how the home market on St. George Island has been trending since the historical anomaly of 2020 that resulted from the COVID-19 pandemic. As […]
Read More