Dean Sinibaldi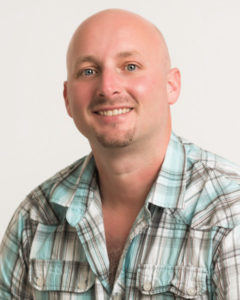 Realtor
Mobile/Text:
(931) 302-9907
Office Number:
(850) 653-3333 ext. 7100
As a native of the sunshine state, born and raised along Florida's Gulf Coast, I have decades of knowledge and experience when it comes to beautiful sunny Florida. I have a passion for serving others and a love for Florida real estate. I am your licensed Florida Realtor dedicated to delivering excellence and world-class service with a hometown feel by creating relationships that last a lifetime.
I grew up in southwest Florida along the Gulf Coast. I have been married 19 years to my wife Stephanie, and we have three children, Kaylee, LeeAnna, and Giovanni. I have been in the drilling industry for most of my professional life. For many years I drilled various kinds of water wells throughout Florida. I then decided to work in the oil and gas industry in 2010 and began drilling with Nabors Drilling in North Dakota, working for XTO Energy. In 2014 I was diagnosed with stage 3/4 Non-Hodgkins DLBCL Lymphoma. I underwent numerous rounds of chemotherapy that all failed. In September 2015, I was given a second chance at life and received an autologous stem cell transplant at Moffett Cancer Center in Tampa, Florida. After achieving REMISSION in 2016, we decided to start a landscaping business. Most recently, we decided to move to Pensacola, Florida, in 2022. We sold our business and house in Cape Coral, Florida, and bought a new home in Milton, Florida. We are now closer to family and really love the area. I have since decided to start a new career in real estate because while shopping for a new house in Pensacola, I realized how much I love the land and truly enjoy all aspects of the real estate industry.
Practice Types
Military Relocation
Residential
Market Areas
Gulf Breeze
Milton
Navarre
Pace
Pensacola Beach
Pensacola Metro
Perdido Key