David Smith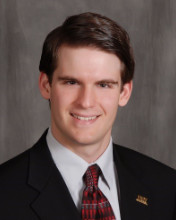 Realtor/Master's Degree (FSU)
Mobile/Text:
(850) 774-7338
Office Number:
(850) 653-3333 ext. 7014
David grew up in the Panama City Area. He graduate from Mosley High School in 2003 and has a Master's Degree from Florida State University. His interest in real estate began at the end of his college career and has developed into passion. In his spare time, he likes scuba diving, martial arts, and anything "active"… and real estate is becoming his favorite sport! David is fully dedicated to his buyers and sellers — whether this means finding the right property for a buyer; getting a seller's property in the right condition to sell at the highest price; and in both case, ultimately, getting the transaction to closing. Excellence is his #1 priority!
Offices
Emerald Coast
Panama City Beach
Market Areas
30A/Santa Rosa Beach
Callaway
Destin/Miramar Beach
Inlet Beach/Rosemary Beach
Lynn Haven
Panama City
Panama City Beach
Watersound Origins
ANCHOR'S THE WAY BLOG
Real estate news, trends, and investment opportunities authored by David Smith.

In previous issues we discussed trends involving the sale of houses in the Cove; this time, we want to look at waterfront vacant lots only. Some of the most valuable pieces of real estate in our area are waterfront. The Cove features 260 such properties that […]
Read More