Charlotte R. Schneider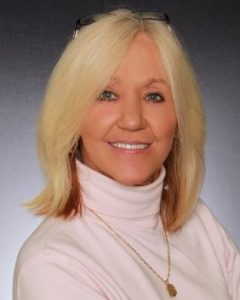 Realtor
Mobile/Text:
(850) 370-6223
Office Number:
(850) 653-3333 ext. 7029
Having the right real estate agent means having an agent who is committed to helping you buy or sell your home with the highest level of expertise in our local market.  This means helping you in understanding each step of the buying or selling process. I am a 4th generation local with a deep love and respect for the coast of Florida.
You can count on me!  I will always do what is in your best interest.  I pride myself on being honest, trustworthy and knowledgeable in the real estate market.  I have severed on Planning & Zoning Chamber Board, Tourism Development Council Board as well as Elected Finance Commissioner in Carrabelle, Florida.  Please use my knowledge and experiences as a tool when looking to buy or sell on the coast. I want to work for you and with you on all your real estate needs!
Practice Types
Commercial
Residential
Vacation Rental Investment
Market Areas
Apalachicola
Cape San Blas
Carrabelle
Eastpoint
Indian Pass
Mexico Beach
Port St. Joe
St. George Island
TESTIMONIALS
I wanted to take a few moments to send out a huge ginormous thank you to Charlotte Schneider. I have been working with her for several months and she has managed to sell my lot much quicker than I ever anticipated. She has from day number one made this a seamless process. She promised that she would work hard it get it sold and took the necessary steps to do just that. From walking the property in the rain with the buyer to communicating with me each step of the way in this process she is an asset to her employer and an agent that is superior in her field, hands down. Her pleasant demeanor coupled with her knowledge of the area and years of experience has provided me with a "SOLD" sign relatively quick. One person can make a difference when they are dedicated, determined and dependable. Here's to you Charlotte, a sincere thank you!
I want to write my appreciation for Charlotte Schneider on our recent purchase of a lot in Apalachicola. Her knowledge on the area, direct contact with environmental and survey services and prompt handling of all aspects of this purchase were exemplary! Not being from the area, Charlotte's direction, advice and handling of the sale was invaluable. It is nice to deal with honest, knowledgeable sales people.
I have nothing but the highest regard for Charlotte and Jackie, two of the most amazing Realtors ever! Their due diligence and professionalism, coupled with a delightful sense of humor, kept me from buying a nightmare and finding the home of my dreams. It's an amazing thing to buy a home in the time of Covid- in a place you've never been, using Zoom and DocuSign to make a life changing purchase. I literally could not have done it without them and cannot imagine working with anyone else!
We recently purchased a home in Eastpoint Florida with the gracious assistance of Jackie Etheridge and Charlotte Schneider. We are retirees and in our lifetime have purchased several homes. Without hesitation I with great pleasure want to recommend these two sales agents. They go above and beyond 'the call of duty'. Their expertise and knowledge of real estate is impressive and exceptional. They made the process of home buying a dream come true for us. In such a busy hurry scurry world in which we live they made it a pleasure to move. This doesn't happen every day. Thank you Anchor Realty for having these two warm and wonderful agents available to us and this glorious community. We feel they have become a part of our family.
We found our agents Jackie Ethridge and Charlotte Schneider via the Anchor website. We had limited time, and were in from out of town, they literally braved the outer bands of hurricane Sally to help us look at homes. We looked at St. George, the Cape, Port St. Joe, and Mexico Beach in the pouring rain. They are so knowledgeable, professional and totally honest. They also made us feel at home immediately. We truly never thought we would find something, but they were so dedicated to our needs that they made the impossible possible! I can't say enough about how wonderful they both were, and how they went above and beyond in every way. We have had many relators and real estate deals and and Jackie and Charlotte are the best we have ever had! We are now happily beach home owners.
We were looking for our place in the sun and sand, searching from the coast of Texas all the way to North Carolina. The forgotten coast seemed to have everything we were looking for. After a bad experience with another realtor, we found Jackie and Charlotte. After the first conversation with Jackie, we knew we had found the right person. She was always positive, energetic, fun with down home charm. Jackie and Charlotte love their little piece of heaven, the forgotten coast, and it comes through loud and clear whenever every time they talk about it. We found not only a realtor to help us search for what we wanted, but in the end a friend. Jackie and Charlotte worked tirelessly to show us all of the properties and were very honest in their appraisal of the homes we were looking at. With their help and dedication, they helped us find exactly the home that we were looking for. We can't wait to get back and see them again when we return to our place in the sun and sand. I would highly recommend Jackie and Charlotte if you want to see what this area has to offer from warm, caring individuals and the special attention that they provide.
Jackie Etheridge absolutely exceeded our expectations as we purchased our beach home. In a hot, highly competitive market, she hustled for us to make sure we did not miss out on a single opportunity. Our purchase process was a challenging one, with unexpected twists and hoops to jump through, and she helped us handle it all, as we are out of state. I can honestly say that if it weren't for Jackie we would not have found and purchased the piece of paradise we now own. She went above and beyond for us and I'd give her way more than five stars!