Brycin Huckeba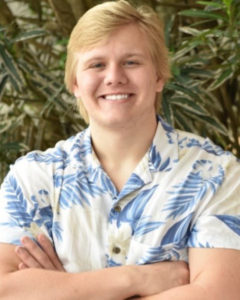 Realtor
Mobile/Text:
(850) 653-5194
Office Number:
(850) 653-3333 ext. 7121
My name is Brycin Huckeba. I am a born and raised west Floridian who grew up in the eastern Florida Panhandle area of Eastpoint & Apalachicola (in the quiet Franklin County). I since have moved to greater horizons to pursue a degree in Business at Florida State University. Growing up in the peaceful town of Eastpoint, I grew to appreciate the importance of a safe and nurturing home.
Purchasing a home is not just signing a few documents to have a place to live, it is choosing where children grow, memories are made, and family flourishes. In my life, family is first- so you can guarantee I have yours in mind. If I am not showing a house or working in real estate, you can find me in the boxing gym coaching up-and-coming boxers, training, writing a novel or taking care of my cat. It's important however to have somewhere to return to when the day is done, that is what the home is! Let me help you find your peace and quiet.