Bili Adelotan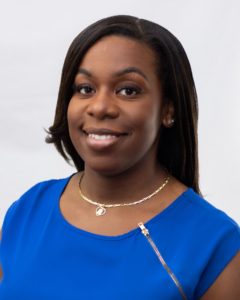 Realtor
Mobile/Text:
(850) 739-3537
Office Number:
(850) 653-3333 ext. 7009
Originally from Chicago, IL, Bilikisu "Bili" Adelotan has been a member of the Tallahassee community since 2008 and is so excited to be turning that community focus toward real estate!
Having decided to stay in Tallahassee after completing a Masters Degree in Accounting, she worked for various State agencies in the accounting department. Eager to embrace her entrepreneurial spirit, she moved on to start various business ventures ranging from car dealerships to online retail stores.
In addition to her commitment to work hard, listen and follow through, Bili brings her drive, her understanding of numbers and her extensive background in customer service. She strives to provide quality service to build relationships with her clients and more importantly, maintain those relationships by communicating effectively, while also ensuring that the buying or selling process is fun, easy, and stress-free!
In Bili's spare time, she is enjoying quality time with her family, traveling, and cooking.
Market Areas
Crawfordville
Monticello
Quincy
Tallahassee Metro