Andrew Ducimetiere-Monod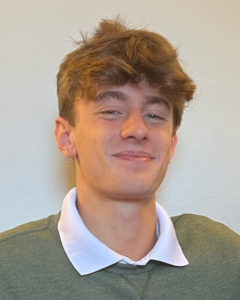 Broker's Assistant
Mobile/Text:
(850) 340-3472
Office Number:
(850) 653-3333 ext. 7089
My name is Andrew Ducimetiere-Monod. I am the son of Olivier Ducimetiere-Monod, the broker of Anchor Realty Florida. Having grown up hearing about Anchor, and working for Anchor, I'm very happy to finally be considered part of the team. My current tasks include finding areas in need of improvement, tossing around some ideas about the future of the company, growing the firm, and helping maintain the sanctity of the company. I am very ambitious and have many exciting plans for Anchor.
I went to Stetson University and majored in Business Administration, before starting to work full-time here at Anchor. During my time in college, I was involved in many extracurriculars that kept me very busy. One of which included becoming the chapter president of Delta Sigma Phi. When I am not working, I am usually spending time with friends, playing my guitar, riding motocross, or doing something outside.