Alan Byrd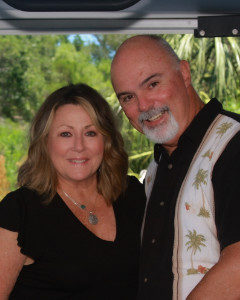 Realtor
Mobile/Text:
(850) 728-9868
Office Number:
(850) 653-3333 ext. 7039
Down-home Southern with a touch of tech-savviness.
Growing up just above the Alabama-Florida line with the Panhandle in his back yard, Alan graduated from Auburn University and eventually moved to Tallahassee to pursue a corporate career as a document management software consultant. Married to Debbie Byrd, a Tallahassee realtor for the past 30 years, they decided to find a slower-paced lifestyle along the Gulf Coast by building a new home on St. George Island once their three kids had grown up and moved on.
In the process of building their island home, Alan lost his corporate job of over 20 years during the worst of the pandemic. It was at that point the he decided never again to be at the mercy of the corporate world! He soon obtained his Florida real estate license.
Alan also serves as the manager for the Villas of St. George Condominium Association, running the day-to-day activities of the association ensuring that the grounds and common area are kept immaculate for the owners and their guests.  That has enabled him to develop a relationship with a network of vendors and craftsmen from Panama City to Tallahassee that is necessary for maintaining real estate property on St. George Island and the surrounding area.
Alan has watched the Florida Panhandle grow from a string of sleepy little fishing villages along the coast to become one of the premier vacation destinations in Florida, and the United States at large. With his family having owned property in South Walton County as well as Panama City Beach over the last fifty years, he brings a unique down-home Southern perspective to potential clients looking to invest in that same laidback lifestyle here along the Forgotten Coast that is crucial in building lifelong relationships that hopefully extends beyond real estate.
Being "married to real estate" for nearly thirty years allows Alan to focus on the real estate transaction the same way he approached his corporate job as a software consultant.  He sees each transaction as a "workflow" project, as it is known in the tech world, where he can use his project skills and knack for detail to ensure that each real estate transaction flows smoothly from contract to closing.  With his tech skills, Alan also serves as their digital media expert. That leaves Debbie the freedom to focus on her strengths and passions in helping people fulfill their real estate needs and building relationships with her clients.
A nerd at heart and always willing to learn something new, Alan enjoys reading, music, fishing, photography, golf, brewing his own beer and is a bit of a bourbon snob. So if you enjoy any of these activities or want to discuss real estate investment opportunities along the Florida Panhandle, chat him up. You will not regret it.
Practice Types
Residential
Vacation Rental Investment
Market Areas
30A/Santa Rosa Beach
Apalachicola
Destin/Miramar Beach
Fort Walton Beach
Inlet Beach/Rosemary Beach
Panama City Beach
St. George Island
Watersound Origins
ANCHOR'S THE WAY BLOG
Real estate news, trends, and investment opportunities authored by Alan Byrd.

In our first report, we wanted to separate fact from all the hype and doomsday proselytizing we've been hearing to truly reveal how the home market on St. George Island has been trending since the historical anomaly of 2020 that resulted from the COVID-19 pandemic. As […]
Read More