Jackie Etheridge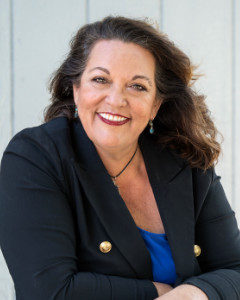 Realtor
Mobile/Text:
(850) 653-5904
Office Number:
(850) 653-3333 ext. 745
Jackie is here for you with local knowledge, experience, and the will to make you happy! Jackie has been a resident of Franklin County, Florida for over 35 years. Traveling from Kentucky where she grew up, she found "her toes" stuck in the sand on the beautiful beaches of St. George Island. She and her husband of 35 years, Sidney, live in Apalachicola. They have 4 children and 5 beautiful grandchildren.  She has worked in the hospitality business for all these years, fifteen of those at The Owl Café and Tap Room in Apalachicola, as a server/bartender and a general co-manager.
"As a manager, I found what I enjoyed most: the one-on-one customer service and personal attention to the visitors and locals in our little town in Paradise. I have made lifelong friends with travelers and transplants from all over the world, landing across the bar and looking for a cold beverage or a bite to eat. I shared with them what we love about our county and the Gulf Coast, answering their questions and steering them in the right direction to accommodate their wants and needs. It has been a joy seeing them each year, returning to "their little secret spot", either with their growing family, or the "transplants" hiding away on the beach, tucked along the river "Goin' Fishin'" or working In their beautiful little gardens in the historic district. Just another reason why Franklin County is so unique.
Deciding that a change was in order but not wanting to leave the customer service industry, Jackie turned her attention to real estate. "I am so excited to bring my knowledge of the Forgotten Coast and local expertise in guiding you through the attention to the details and personal relationships needed to sell your home or find your "secret little spot in paradise" along the Forgotten Coast. With the support of family, friends, bosses, customers, and realtors in the business, I received my Real Estate Associates license on the last day of the year of 2019 and I haven't looked back! I have several return clients already and have made lifelong friends over the last three years. Excited for what the future holds, I am so excited to continue this journey with my mentor and best friend of thirty plus years, Charlotte Schneider, by my side working for Anchor Realty Florida and bringing to the table a work ethic, experience, and knowledge second to none. Try us, we will walk you to the closing table!
Practice Types
Commercial
Military Relocation
Residential
Vacation Rental Investment
Market Areas
Apalachicola
Cape San Blas
Carrabelle
Eastpoint
Lanark Village
Mexico Beach
Port St. Joe
St. George Island