Branden Campbell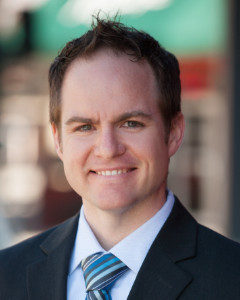 Realtor
Mobile/Text:
(850) 466-1899
Office Number:
(850) 653-3333 ext. 7042
I was born and grew up on the other side of the country, in Washington State. My wife, Katie, and I have been married for 17 years. We spent the first half of our marriage in vocational pastoral ministry in Portland, Oregon. We love traveling and exploring the world. Together, we have served on mission trips to Uganda, Nepal, and Nicaragua. We also had the amazing opportunity to travel to Australia. We have since been blessed with three beautiful daughters: our 7-year-old twins Brooklyn and Ellie, and 2-year-old Kezia. In 2020/2021 we sensed change was coming but weren't sure what it was. We visited the Emerald Coast on vacation in April 2021 and immediately knew this was the change we were sensing. Within six months, we put an offer on a house in Santa Rosa Beach, sold our house in Washington, packed up everything we had, and moved across the country. It's been the best decision we could have made! In our free time here, we love being outside, surf fishing, enjoying the beautiful beaches, and exploring all the Emerald Coast has to offer.
I am coming into real estate with over 10 years of experience in the insurance industry as an employee benefits broker. As such, I strongly believe in a consultative approach to sales. I walk alongside my clients each step of the way as they are often navigating through uncharted waters. Whether it's a company adding a benefit package for the first time, a family looking for their first house, or a seasoned investor looking for another investment property, my goal is to listen to the needs of my clients and provide the best possible options available to best fit each unique situation. I look forward to serving you!
Practice Types
Residential
Vacation Rental Investment
Market Areas
30A/Santa Rosa Beach
Crestview
Destin/Miramar Beach
Fort Walton Beach
Freeport
Inlet Beach/Rosemary Beach
Niceville
Watersound Origins
ANCHOR'S THE WAY BLOG
Real estate news, trends, and investment opportunities authored by Branden Campbell.

The purpose of this study is to analyze the pricing trends in Watercolor since 2002. To do so, we have gathered the Median sales prices in the subdivision for over twenty consecutive years. Then, important nuance, we have adjusted the Median prices for inflation each year: […]
Read More