Alyssa Vergeer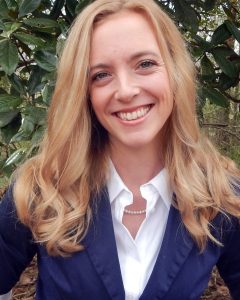 Realtor
Mobile/Text:
(865) 964-5900
Office Number:
(850) 653-3333 ext. 732
Experience, attention to details, result-oriented and excellent communication skills: these are some of the qualities you receive when you hire Alyssa as your REALTOR!
Alyssa, a Southern California native, has been in the construction industry since she was old enough to reach the top drawer of the filing cabinet! She spent her summers in a small office learning construction loans and how to work with loan departments in banks. After graduating high school, she was employed by the same company. The first two years working there she also attended college, graduating with an AA in Communications.
After her husband was honorably discharged from the Navy, they moved to East Tennessee where Alyssa worked full time as a home design consultant for semi-custom homes and also designed move-in ready homes as well. While in Tennessee, she worked alongside realtors and helped to close over 400 homes; assisting each person that came into her office with creating the home of their dreams within their budget.
Alyssa and her husband now had two young boys to raise and educate so they knew it was time for a change. In 2018, Alyssa and her family took a year to travel North America. Near the end of that year, they decided the Florida Panhandle is where they wanted to call home. She now lives in Walton County with her family and owns investment properties here as well. Her passion for real estate and experience in development sales rendered obvious her choice to become a REALTOR in NW Florida.