Teyler Rudd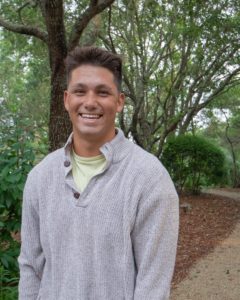 Realtor
Mobile/Text:
(850) 598-0132
Office Number:
(850) 653-3333 ext. 738
I am a native of the Emerald Coast. Born in Panama City, my family didn't travel too far down the coast before moving to South Walton, a short 1-hour drive. My childhood was split between 30A and the "Forgotten Coast" of Port St. Joe! Mom and Dad moved us consequently between the two for different business purposes and I have been able to learn and understand the dynamic of the two.
As a child, I enjoyed being a "water baby". My second birthday was ~under the sea~; at 8, I scalloped in the St. Joe Bay almost daily, and by the time I was 14, I started summer jobs "slinging" beach chairs. Following my high school graduation, I became a PADI SCUBA Instructor, and made my way to Honduras, but had to come back home due to COVID-19.
Back home, I realized that my long-term calling was to help others. Real estate was the natural choice. I would love to place my energy, passion and local knowledge at your service.
I would love getting the opportunity to share my 'home' with you to let you experience what the "crystal-clear" waters have to offer and see why this area holds a special place in my heart. Let me teach you how to become a local!