Stefanie Ponzillo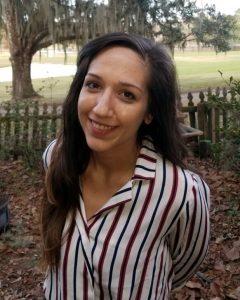 Realtor
Mobile/Text:
706-718-4034
Office Number:
(850) 653-3333 Ext 754
For your Commercial Needs, Restaurant and Hospitality Related.
Why should you work with me? I listen to what my clients say; I pay attention to details. I understand that this is likely the most important purchase of your life and I consider this a huge
responsibility and privilege to make your dream come true. I genuinely love to make people happy and truly care.
Hi, my name is Stefanie. I was born and raised in West Haven, Connecticut. However, in 2014 I took my first trip down to Columbus, Georgia to see family and fell in love with how warm it
was during the winter. I moved down to Columbus later that year and in August of 2019 I moved to Tallahassee, Florida. I am so happy to call Florida home!
For the past 15 years I have worked in the hospitality industry and learned what exceptional customer service is. I've been lucky enough to be part of the opening team of 4 different restaurants. The most drastic transformation I was a part of a steakhouse on Orange Ave, in New Haven, CT that was brightened up into Yolande's French Bistro & Creperie.
I have experienced first-hand the importance of time management as well as meeting and exceeding deadlines. I am very used to working over 12 hours a day and hard work is my best motivation. I've also been able to network and build relationships with managers, owners & mentors in Georgia, Alabama, and Florida. My experience has taught me hands-on business operations as well as the ability to adapt and be flexible. I am very understanding, easy to talk to and most importantly always positive. My goal is to assist in bringing your dream business into a reality – and your dream home too! When I am not working, I love to cook, be outside, and spend time with my dog and family.