Larry Hurley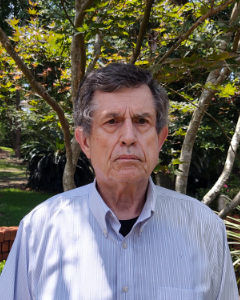 Realtor
Mobile/Text:
850-228-7528
Larry is an accomplished finance and accounting practitioner with over 44 years of experience in accounting in the private sector as a former CPA for 22 years, business owner and manager for 15 years and Bureau Chief of Finance and Accounting for the Florida Department of Business and Professional Regulation for 12 years. He has had varied experience in the those positions including taxes, financial statements and projections for many businesses both private and public.
During that time he dealt with a variety of clients including individuals, a former governor, corporations, partnerships and state agencies.
More than his role in finance and accounting he is also effective at guiding  individuals and businesses both privately and publicly. Larry earned a Bachelor of Science in Business Administration with a major in accounting  from the University of Florida. With his varied background it allows him to bring a unique perspective to the real estate industry.
Larry is looking forward to working with you, whether in your capacity in the real estate residential, commercial or business markets, to assist you in all your real estate needs. He did not get here by himself.  This year with his wife Laura they celebrated their 46th wedding anniversary. He and his wife have two daughters, two grandchildren and a great grandchild on the way.
Sports especially basketball has been a part of his life since high school and college and continues today.