Kelli Oglesby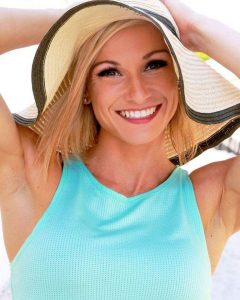 Realtor
Mobile/Text:
(850) 387-3630
Office Number:
(850) 653-3333 ext. 720
Kelli's life revolves around one fact: she has always cared for others!
A Small Town Girl
Brought up in the small town of Millington, TN – outside of Memphis – where she started her life journey in nursing. She cherished the time spent caring for her patients. For family reasons, in 2007 Kelli moved to NW Florida. Her Tennessee nursing credentials were not recognized by the state of Florida; this turned out to be instrumental to Kelli's success. The obstacle motivated Kelli to get a real estate license in 2008…
The Road to Success
From this point, success became her travel companion: "Rookie of year" from her national brokerage firm in 2009; "Top Producer" twice since; and recently, "Excellence Award" for the state of Florida. Even in today's sellers' market, Kelli managed to have millions in listed properties. Destin, Miramar and 30-A have become her turf, where she has been a top producer; in 2017, her sales did exceed $10 million; this placed her at the very top of the residential agents in her geographic area.
The 4X4 of Real Estate
Besides residential sales, where she excels, Kelli has gathered an impressive resume as a commercial realtor. She has accomplished this difficult task in putting to good use her broad network of successful business contacts, her monumental work power and her knack to find a solution to the most challenging problems. Furthermore, her association with a long-time colleague, Lilia Muina Cabezas, has added synergy to an already winning combination of talents. Yet, her commercial endeavors, her commitment to team work and her taste for complex transactions have not prevented her from organizing open houses for her residential clients…
Endless Energy and Care For Others
In addition to her dreadful efficiency in real estate, Kelli finds the time to be a caring mother of four, two teenagers and two toddlers. In her "off time", she travels with her kids – dance, cross-country and volleyball…And, if there is a bit of time left, she goes to a health club for fitness and body building, where she competed and placed 1st in Competition (as well as other placements) and is now currently Nationally Qualified to compete at a Higher Level.