Fawn Smith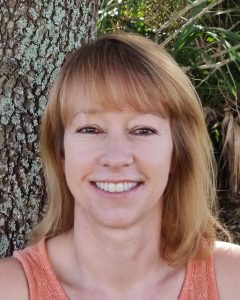 Realtor
Mobile/Text:
208-446-9886
My career life has been mostly in construction, education and homemaking. Now that my kids have become more independent, I am able to put to good use my experience and pursue my long-time passion, real estate.
My broad experience as a homeowner and a tenant, combined to my understanding of family life give me a well-rounded understanding and unique perspective in the real estate market.
My goal as your REALTOR® is to help you find "that place" special to you and your family. I'm here to help you overcome your obstacles and make that move. I am excited to share my experience and enthusiasm with you, as part of an amazing real estate company that works together to support every client, every step of the way.
Unlike many agents can boast, I am not native to Panama City nor even to Florida. I grew up in the Pacific Northwest scraping ice off my windshield with a credit card and gripping my steering wheel tightly, while praying that the semi-trucks passing me would not slide out of control.
Since then, my family and I have lived in places ranging from farm to city and hot to cold.
After spending four years in south Florida, we moved our family business to Panama City, just in time for Hurricane Michael! Being here to see firsthand, the true magnitude of what a hurricane can do and to witness a community coming together has been life changing. The extraordinary people in this community are among the many reasons that my family has grown particularly fond of NW Florida.
I'd love to share my passion with you!