Dr. Scott Behrens, Ph.D.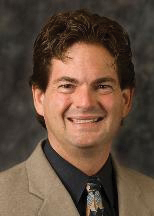 Realtor/Ph.D.
Mobile/Text:
813-743-7540
Office Number:
(850) 653-3333 Ext 743
Scott Behrens holds a Ph.D. in Developmental Psychology with an emphasis on data assessment from the University of Florida, and a Master's degree in School Psychology from the University of Arizona.
As a college Vice President, Dean and faculty member, Dr. Behrens has helped to shape the quality of our communities by empowering students to reach their full potential.  As an active member of the Emerald Coast community, Scott believes in the power of realtors to help shape the future of our communities.  He now utilizes his experience and expertise as a college administrator to help current and future neighbors in the purchasing and sale of some of the most desirable real estate in the country and one of the fastest growing and most challenging markets in the country.
Scott's residential clients appreciate his dedication, flexibility, patience, and ability to listen.  When selling their home, clients value his analytical abilities which ensure that they receive the most valuable and accurate marketing tools and strategies available.  When clients are purchasing a home, Scott knows that a house is more than a home but also part of a neighborhood, lifestyle and surrounding community.
Scott's commercial clients will appreciate his business savvy, negotiation skills and his ability to find potential properties which are a good fit for the budget and future business locations while contributing to the overall success of the Emerald Coast business community, bringing new jobs and continued growth and prosperity to the community at large.